Chris Lastovicka : About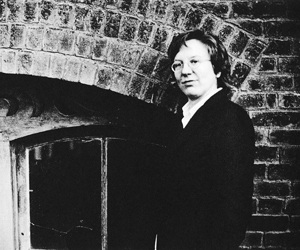 Chris Lastovicka designs music dealing primarily with psychological and metaphysical subjects. Most of Lastovicka's music can be loosely categorized as mystic minimalism or post-minimalism.
An excerpt from Lastovicka's opera Crossing the Horizon was performed by New York City Opera at their VOX: Showcasing American Composers festival; the opera was also a finalist in OperaVista's international chamber opera competition (Houston). Lastovicka's music has been performed at the Boston Early Music Festival, Merce Cunningham Studio, and in Spoleto, Italy. Chris Lastovicka composed the original score for Robin Becker Dance's Into Sunlight, a work about the Vietnam War that has enjoyed performances internationally.
Chris Lastovicka released Its* first album of chamber music Fortune Has Turned and Its opera Crossing the Horizon on the Ahari Press label. Lastovicka's Láska for oboe d'amore and harpsichord is released on Classic Concert Records (Austria).
Chris Lastovicka with conductor Philip Silvey during the rehearsal of the premiere of "Ryan Songs" at the Eastman School of Music. April, 2015.
Lastovicka is the recipient of a Presser Award, a Hatz Award, a CAP Award from New Music USA, and grants from NYSCA and NYFA. Lastovicka is the winner of the inaugural Melodia Women's Choir (NYC) Commission Competition. At age 14, Lastovicka became the youngest winner in the history of Chicago's Gruenstein Memorial National Organ Competition. At 15, Chris won the Otto B. Schoepfle National Organ Competition.
Chris Lastovicka studied composition as a teenager at the SC Governor's School for the Arts with Samuel Adler and continued Its studies with Adler through correspondence. During college Lastovicka studied composition primarily with Frederick Bianchi, and also with Joel Hoffman, and Allen Sapp; and organ with Roberta Gary. After college, Lastovicka studied orchestration with Dominick Argento.
Chris Lastovicka attended the Cincinnati College-Conservatory of Music on full scholarship and graduated summa cum laude. Chris was raised in Hartsville, SC. Lastovicka lives in Philmont, NY with Its spouse, Robin.
Currently, Chris Lastovicka is producing Fortune Has Turned (Remixed), mixed by Jeremy Allom and remastered by Emily Lazar at The Lodge, NYC assisted by Chris Allgood. (2018)

Chris is working on the production of a recording of Its pieces Láska and Rejection with Taisiya Pushkar, piano / Colleen Clark, drums / Henry Beal, double bass / Nêgah Santos, percussion / Bisan Toron, vocalist / Eric Bates, violin. (2018)
top photo of Chris Lastovicka by Victor Milin
---
"Fortune Has Turned announces a distinct and alert voice…there is no denying Lastovicka's skill or potential…there is a real sense of power and refined craft. "
—FANFARE MAGAZINE
"Lastovicka's Crossing the Horizon…both thrills and entrances."
—HOUSTON CHRONICLE's Heavy ARTillery
"Fortune Has Turned is formidable stuff, dark and tempestuous — both terrifying and beautiful."
—CHRONOGRAM MAGAZINE
"[Incantations and Inspirations] ends on a wonderful note with Chris Lastovicka's Láska, a piece with a wonderful melodic quality…"
—FANFARE MAGAZINE
*Chris prefers "It/Its" or "Chris"